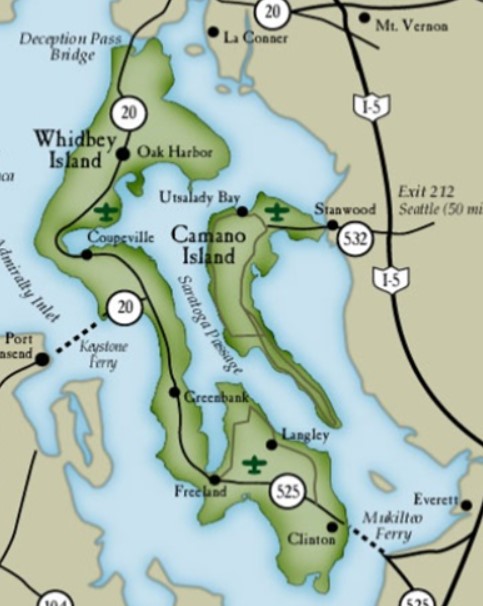 Island County, WA – NorthWest of Seattle, including the islands of Whidbey and Camano.
Whidbey Island has a narrow land-bridge at it's Northern most point, in the Deception Pass State Park which is open year-round. There are also 2 WA State Ferry routes, to Clinton at the south end, and Keystone near the middle on the West side.
Camano Island has a land-bridge joining it to Stanwood and viscinity, which is the only way to visit or leave the island.
We are the Island County Auxiliary Communications Services Team – a group of Amateur Radio operators who join together with first responders, emergency management, community leaders and other neighboring county teams to provide Auxiliary and backup/emergency communications for Island County agencies in emergencies and incidents county-wide.